Business process
As an Agile BA and holder of the internationally recognised, BABOK aligned, BCS Diploma in Business Analysis (issued in the UK by 'The Chartered Institute for IT'), my eye isn't just on the user stories and business rules. As well as acting as the BA, Scrum Master, and Project Manager, my successful transformations had to look at the bigger picture and build upon the pillar of business process.
People are impacted; processes can be streamlined or dropped; new processes designed. Change Management is critical.
Process mapping is nothing new and I've seen it done in a variety of ways, often confusingly, and to no particular standard. Process diagrams are common artefacts and are invaluable for a number of reasons; they build understanding and help to identify gaps in the to-be processes. Done well, process maps will aid the understanding of all stake holders and can be used for change management.
Business processes diagrams must be readable and for that, I adhere to the internationally recognised BPMN 2 standard, perfect for the business user rather than IT.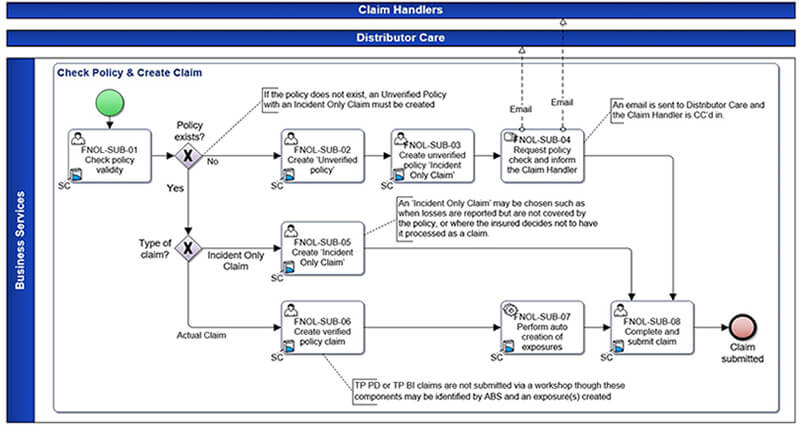 BPMN 2 diagram